Show Your Ad to a Targeted Audience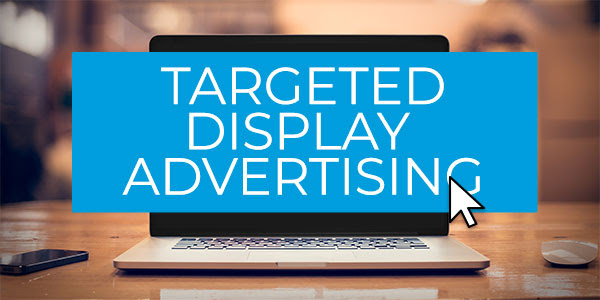 If you're looking for an effective way to drive more website and in-store traffic to your business, targeted display ads may be the perfect solution. Display ads are known for their high impact and engagement, with a response rate that's 33% higher than static billboards. You show these ads to a precisely targeted audience who have already exhibited interest in your products or services online.
By adopting a targeted approach, your display ads can reach the right people at the right time. Therefore, the likelihood of conversions and sales increases. Whether you're looking to build brand awareness, promote new products, or drive sales and revenue, this strategy is a great way to drive more website and in-store traffic to your business!
Benefits of Targeted Display:
1. Brand Awareness: Targeted display advertising allows you to continually reinforce your brand's products or services to a precisely selected and targeted audience. Ultimately, it boosts brand recognition, recall, and loyalty.
2. Mobile-Friendly: With targeted display advertising, you can efficiently target an audience that is always on the move. People are increasingly shifting towards mobile devices as their go-to device for digital engagement. Mobile-friendly ads enable you to reach your audience wherever they may be, with your ads displayed seamlessly across various devices.
3. Visual Messaging: Rather than relying on text-heavy and ineffective ad copies, a targeted display advertising approach utilizes eye-catching imagery paired with dynamic ad headlines that pop, grab attention and ultimately drive engagement, conversions and sales. With visual messaging at the forefront, your brand can communicate with audiences effectively and efficiently. Thus, you are making an impact and establishing a memorable connection.

If you are interested in learning more about how targeted display can benefit the specific needs of your business, contact our team today. We look forward to working with you on this effective marketing strategy!