Why You Should Utilize Event Targeting This Summer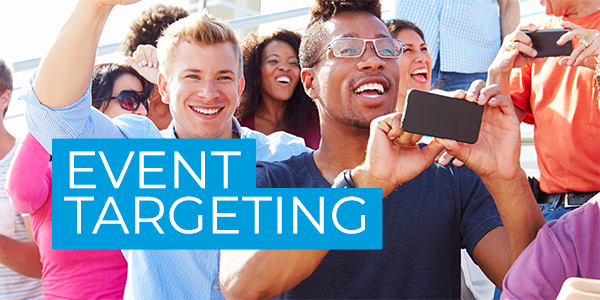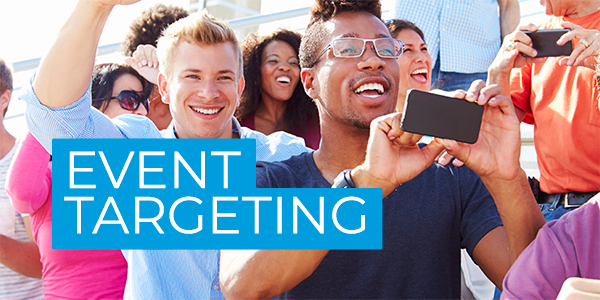 Advertise Your Business to a Niche Audience
Summer is almost here, and that means more people will be gathering together for special events. This is a great time to take advantage of event targeting, which is a location-based marketing strategy that targets a custom group of people who attend a specific event at a specific time.
Events Your Business Can Target:
Conferences, Conventions & Tradeshows - These events attract people with a specific interest or profession. Therefore, they present a chance for businesses to showcase products and services in the same industry. Attending a conference or convention can be costly, so attendees are likely to be serious about considering purchases.
Concerts, Tours, Musicals & Sporting Events - Music, sports, and theater events provide a rich opportunity for businesses to connect with audiences who share similar interests. People who attend these events are often passionate about the performers or teams they're seeing. Thus, they may be more likely to engage with a business that shares their enthusiasm.
Parades, Festivals, Fairs & Cultural Events - These events tend to be more community-driven and can attract a wide range of people with a variety of interests. A business can build brand awareness by reaching out to people who live within the local community. It can also target people who are traveling from elsewhere to attend a particular event.
Fundraisers, Benefits & Community Events - Businesses can demonstrate their values by promoting their involvement in a charitable or community event. This can help them connect with people who support similar causes.
Event targeting is not only effective, but it is also cost-efficient. It allows businesses to serve ads to attendees of an event for up to thirty days after the event has occurred. That means a business can capture the attention of people who attended an event even after the event has ended.

If you're interested in learning more about how event targeting can work for your business, contact our team at SnapMe today. We can help you develop a customized strategy that meets your unique business goals and targets the right events for your brand.