Is Your Business Utilizing Social Media?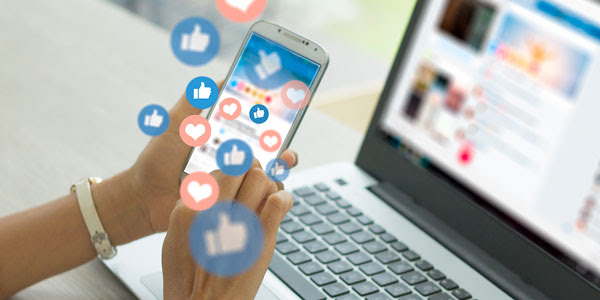 Social media allows your business to engage with customers on a regular basis. Having a strong social media presence has become a necessity for businesses that want to remain competitive. These platforms offer unique opportunities to engage with existing and potential customers.
Take a moment to think about your social media presence by asking yourself these questions:
1. Are you frequently posting thoughtful content? You want to make sure that your social media content remains engaging and relevant to your audience. You should be posting content that resonates with your target market. Finally, you should be providing valuable information, updates, and promotions that your viewers will find interesting and useful.
2. Do you have enough time to manage your account(s)? Managing your accounts is not just about posting content. It includes responding to comments, messages, and queries from your audience. It also requires tracking and analyzing your performance and implementing necessary changes based on the insights gathered. Having trouble fitting these tasks into your schedule? Seek help from professionals who can take care of your social media activities and ensure your online presence remains active.
3. Are you keeping up with your competitors? Competitors can provide insight into trends and new ways of engaging with followers. Keeping up with what they're doing can help you refine your own strategy and stay ahead of the curve. If you're not keeping up with your competitors on social media, you may be missing out on valuable insights. These insights can help you improve your online reputation and better engage with your audience.
If you answered no to any of these questions, it might be time to let your locally trusted advertising partner help!

Contact SnapMe today to get a digital consultation and discuss how we can help you engage with customers, increase your website traffic and more.